I've gotten into the Powerpuff Girls.
Oh, you're thinking these cute kids? NOT.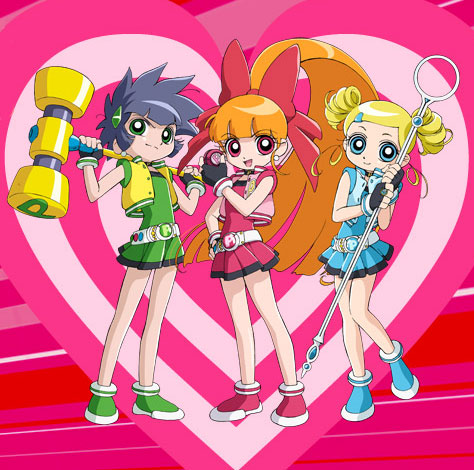 Heck yeah! I love them all. Not as much as
Rainbow Dash
, but I still love them a lot.
AND IT'S ANIME!
AND IT'S CARTOONISH!
Yes! My absolute favorite has to be Buttercup and Blossom, in no order. Especially how Buttercup hates her skirt... I think it works imo. She reminds me of Scootaloo in her voice... Scootaloo...SPIKE! Spike is that little kid helping the Doctor!
...Erm...*blushes*
Well, he sounds like him, at least...wait a sec... did I say...Doctor?
Nono not him
I mean... THE PROFESSOR.
This guy.
Anyways, that's the end of Episode 1. Might make more if I get to it! Bye!
P.S. I hope these pictures weren't too big ._.